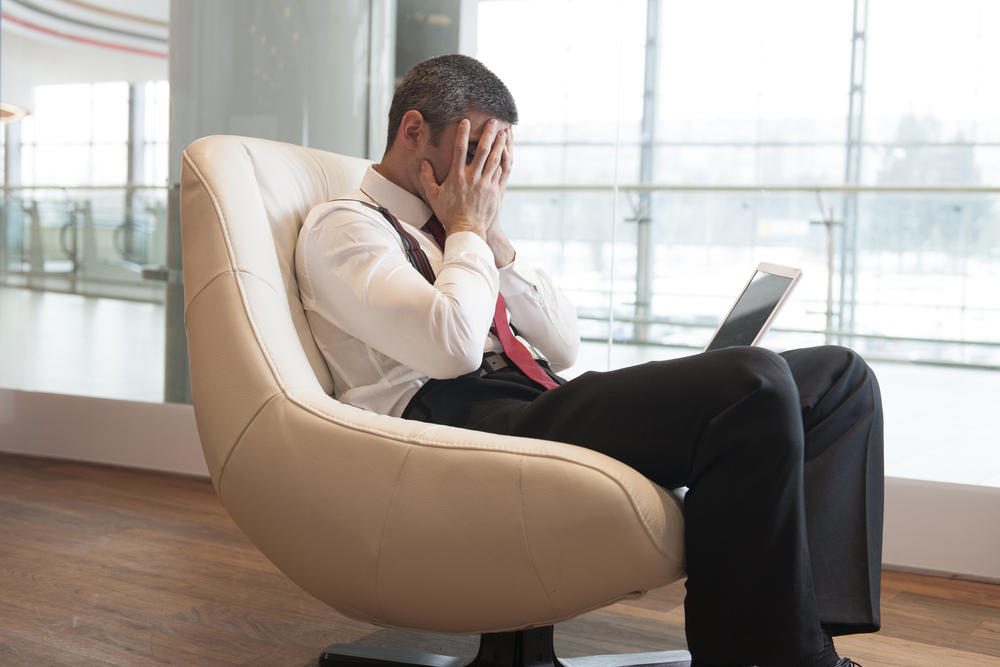 Do you feel like you are missing out on some of life's fun because of anxiety? Does your anxiety hold you back at work or play? Dr. Cody Doyle in Roanoke, TX can help you take back control of your life with acupuncture and other alternative medicines.
Stress in life is normal. Anxiety occurs when the cause of stress is removed, but stress is still felt. When you suffer from anxiety, fear wins, over reason and other emotions. The longer it is left untreated, the worse anxiety becomes.
Symptoms of anxiety include:
increased heart rate
diarrhea
vomiting
rashes
insomnia
anger
In more severe cases, a person can feel like they have no control over a situation, or fear going crazy. Anxiety attacks are the result of worry and apprehension, combined with shortness of breath, dizziness, memory loss, a sense of impending doom, and panic attacks. It is an emotionally debilitating condition that has physical manifestations.
Roanoke chiropractor, Dr. Doyle, treats anxiety using a combination holistic methods, including acupuncture. Call 817-767-5430 today to set up a consultation at Doyle Chiropractic and Acupuncture.
Anxiety Relief Through Acupuncture
Acupuncture is an alternative medicine technique used for immediate relief or reduction of symptoms. Acupuncture originates from ancient Chinese medicine, though Dr. Doyle takes a modern and evidence-based approach to treatment. Qi (chi) is the word used for the flow of energy in the body. It involves the physical and emotional well being of a person.
When your body and mind are off balance, your energy flow is disrupted. Acupuncture restores balance through a system of anatomical points. In Chinese medicine, anxiety is viewed as an inner organ issue. Anxiety is more than emotional stress. It has negative physical effects on the body. Stress causes the release of cortisol, norepinephrine, and adrenaline. These hormones activate the sympathetic nervous system. The sympathetic nervous system controls the "fight or flight" response. Increased heart rate, sweating, slow digestion, tunnel vision, and shaking are results of the sympathetic nervous system being stimulated.
Acupuncture targets specific points in the body to elicit a reaction. Similarly to how massage therapy targets pressure points for relief, Roanoke chiropractor Dr. Doyle treats anxiety by strategically placing small needles to stimulate the release of endorphins. Endorphins are your body's natural "feel good" chemicals. They are pain-killing hormones. Balance is also restored with acupuncture by increasing circulation. Increased circulation boost the oxygen levels in the body. Better oxygenation means toxins are more readily released.
Need More Reasons to Choose Acupuncture?
At Doyle Chiropractic and Acupuncture, Dr. Doyle will evaluate your specific situation and treat you accordingly. Some prescription medications can leave you feeling foggy or drowsy. Others over stimulate. Most troubling of all, some pills are habit forming. All anxiety medications are long term, and their cost can be immense. However, many insurance companies now cover chiropractic care, and some health plans will reimburse for all or part of the cost of acupuncture. If you have anxiety, you should know that unlike medications, acupuncture is safe, comfortable, and has little to no side effects.
Most importantly, acupuncture can reduce anxiety immediately. It is even safe during pregnancy. Diet, environment, and genetics can negatively affect anxiety and the ability to cope. Dr. Doyle uses a holistic approach and will address these factors in your first consultation. As your condition improves, treatment will be re-evaluated, so you'll consistently receive the best care possible on the day of your appointment.
Don't wait. Call Doyle Chiropractic and Acupuncture in Roanoke today at 817-767-5430 and request a consultation. The office is located across from Hawaiian Falls at 295 W. Byron Nelson Blvd. #212 Roanoke, TX. Dr. Doyle provides care to Trophy Club, Southlake, Grapevine, Denton, and surrounding areas.