It can come on slowly or all at once: a pulsating pain, sound and light sensitivity, nausea, pain on one side of the head, vision changes. These are all symptoms of migraines, a disabling, recurring headache that often comes with a host of other evil side effects.  Migraines may last hours or days, and if you're a migraine sufferer, you know that it is no ordinary headache.
An estimated 25 million people in the United States suffer from migraines. While doctors can't identify the exact cause of migraine, risk factors include:
Genetics: If a relative has a history of migraines, you're more likely to get them.
Gender: Three women to every one man will experience chronic migraines.
Age: Migraines affect younger demographics, and symptoms can start showing anywhere from the early 20s to 50s.
If you're a migraine sufferer, try a new approach to dealing with chronic migraine pain; visit Trophy Club TX chiropractor, Dr. Cody Doyle.Dr. Doyle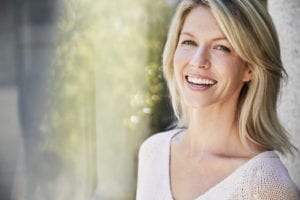 can discuss chiropractic, acupuncture, or complementary therapies that holistically address migraine triggers, as well as head pain. Call our office at 817-767-5430 to schedule a consultation.
Finding Relief
Often, migraines are triggered by environmental causes, emotional and hormonal changes, or physical imbalances. A chiropractor can help alleviate tension and stress in your body, so you can better cope with external and internal triggers. Dr. Doyle will talk to you about your lifestyle and migraine episodes to determine how best to address the symptoms.
Typically, treatment methods focus on increasing blood flow and decreasing tension or inflammation. By restoring your body's natural alignment and circulation, your body will be more equipped to heal itself. Dr. Doyle may use one or more of the following treatment methods to provide pain management relief for migraine sufferers.
Acupuncture: stimulating your musculoskeletal system at certain points can ease stress and relieve tension around your neck, shoulders, and head. Acupuncture is a safe, alternative medicine and most patients experience very little, if any, discomfort. Learn more about Dr. Doyle's approach to acupuncture treatments here.
Myofascial Release Therapy: Often, migraine sufferers will complain of stiff or painful neck and shoulder muscles. This is usually caused from restricted blood flow when your muscles' connective tissues become tight. Myofascial release therapy is a hands-on treatment that massages the connective tissues and increases circulation. Dr. Doyle can also recommend stretching or strength-building exercises to help prevent sore muscles in the future.
Complementary Therapies: Dr. Doyle emphasizes a well-rounded approach to health and will often include complementary therapies into treatment plans. These might include: a nutritional plan that eliminates certain types of foods, adding dietary supplements like Vitamin B2 or magnesium into your daily routine, or incorporating yoga exercises or relaxation techniques.
Chiropractic Adjustments: A pinched nerve or muscle tension in the upper back, shoulders, neck, or head are physical triggers for many people who experience chronic migraines. The chiropractor can make controlled adjustments to your spine, to help alleviate pain or soreness caused from spinal misalignment.
Get Relief – Now!
Migraines are debilitating and can interfere with your quality of life. But there is hope! Dr. Doyle will work with you to develop a treatment plan personalized just for you, that will reduce pain and alleviate tension points in your body. Schedule an appointment today! We serve patients in and around Trophy Club, from our Roanoke, TX office.