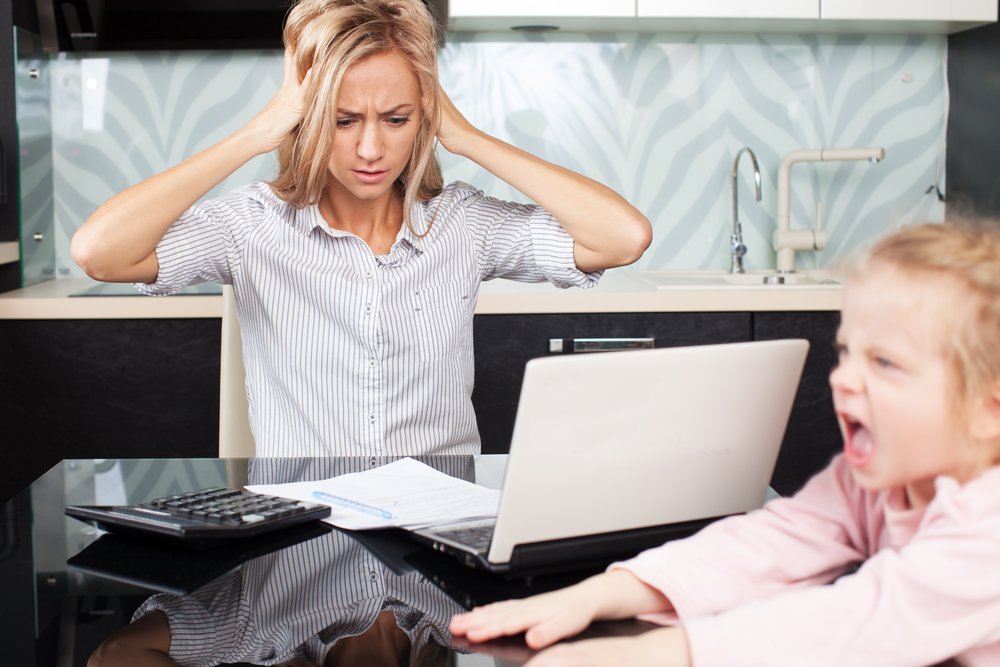 We all have stress in our lives. Stress can be caused by relationships, finances, children, school, work, or any other outside factor. We all feel like pulling our hair out from time to time. Sometimes stress can be easily handled. Other times, stress can become too much. Everyone needs a little help now and then. Acupuncture is a growing alternative way to relieve stress and restore balance.
Acupuncture is a great alternative for people who have suffered negative side effects or are at risk of developing dependency problems to prescription medications. One of the biggest benefits to acupuncture is immediate relief! Why wait? Dr. Doyle, a Roanoke, TX chiropractor and acupuncture doctor in Roanoke, can help you today! 
Call 817-767-5430 to schedule your appointment to learn more about how Dr. Doyle can help manage your stress.
Stress and the Toll It Takes
Stressors are anything that disrupts your normal life. Stress differs from person to person. Women with children in particular, have higher stress levels than those without. Stress causes the brain to release hormones that excite the sympathetic nervous system. These hormones (cortisol, norepinephrine, and adrenaline) induce the "fight or flight" response. Stress can be a good thing. When you work out, your body responds to the demands placed on it. The "fight or flight" response results in more calories burned, bigger muscles, and faster running times. Stress can help you meet deadlines or change habits. When stress becomes an interference, not a motivator, that is when a you start to feel the negative effects. These symptoms include:
Increased heart rate
Increased blood pressure
Increased alertness
Headaches
Loss of sex drive
Weakened immune system
Irritability/ Anger
Panic
Burnout
Hives
What Is Acupuncture and the Science Behind It
Acupuncture is an ancient Chinese medicine. It is based on the idea of "qi". Qi (or chi) is said to be the life force within you, which we in America call energy. Qi (energy) keeps your body and mind in homeostasis. Factors like stress cause disruption of energy. By inserting a small needle into specific points in the musculoskeletal system, acupuncture restores your chemical balance. Acupuncture stimulates the part of the brain that controls emotion. Targeting these points slows stress-causing hormones. Acupuncture can also be used for pain relief, promoting healing, and resolving sleep issues, among other things. Unlike traditional medications, the only side effects to acupuncture are a potential for slight bruising and some dizziness, though most people do not experience either.
Georgetown University Medical Center's Dr. Ladan Eshkevari, published research on acupuncture's ability to relive stress. The researchers measured the hormone levels in four groups of rats. The study found that the group receiving electronic acupuncture had lower levels of stress hormones than those who did not receive treatment. If you want to read the full study, click here.
Immediate and Safe Stress Relief
Doyle Chiropractic and Acupuncture in Roanoke offers many forms of holistic treatments to provide stress relief. Dr. Doyle can help you identify and decrease the causes of stress in your life. Continuous increased stress levels quickly lead to severe health problems. Anxiety, depression, insomnia, chest pains and other heart health issues are among the most common. You have stress, we have your relief!
Let Doyle Chiropractic and Acupuncture reduce your stress. Our office is located across from Hawaiian Falls at 295 W. Byron Nelson Blvd. #212, Roanoke, TX. Or give us a call at 817-767-5430.