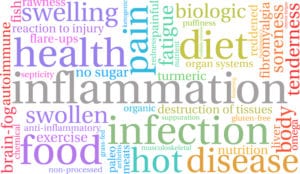 Fibromyalgia is a chronic condition that affects the musculoskeletal system and causes extensive pain throughout the body. Fibromyalgia symptoms can include migraines, chronic fatigue, joint stiffness, and a host of other issues. Because symptoms are widespread and can affect multiple areas of the body, it can be difficult to diagnose and treat. In fact, medical science has been unable to determine the exact cause of fibromyalgia. People with this condition often suffer with ongoing pain and have difficulty performing routine daily tasks. Dr. Cody Doyle at Doyle Chiropractic offers Roanoke fibromyalgia pain relief so patients can enjoy a better quality of life.
To schedule your consultation at our Roanoke, TX office, contact us online or give us a call at (817) 767-5430.
What Are the Symptoms of Fibromyalgia?
The symptoms of fibromyalgia affect a variety of organs, muscles, bones, and joints in the body and can include:
Chronic headaches or migraines
Sleep disorders
Anxiety and depression
Chronic fatigue syndrome
Nausea
Irritable bowel syndrome (IBS)
Myofascial pain or fatigue
Joint stiffness
TMJ disorder
Weight gain
Neck and back pain
Why Chiropractic Care Can Help
As a holistic alternative to medical care, chiropractic care focuses on correcting vertebral subluxations in your spine. When your spine is properly aligned through gentle, manual and mechanical adjustments, it can reverse both musculoskeletal and central nervous system conditions. Your spine is designed to protect your spinal cord. This nervous tissue runs the length of your back and connects directly to your brain. It is responsible for operating your body's entire central nervous system, continually sending messages from your brain to other organs in your body on how to function.
If your spine is even slightly misaligned, it may result in neck and back pain, but it can also negatively impact other organs in your body causing the symptoms associated with fibromyalgia. Dr. Doyle is a big proponent of a healthy spine means a healthy body. He offers a variety of chiropractic treatment methods in order to customize treatment to meet patients' individualized needs.
Other Common Treatment Methods
In addition to chiropractic care, Dr. Doyle also offers:
Myofascial Release Therapy: During this treatment, gentle, sustained hands-on pressure is applied to the skin to address specific connective tissues and muscles within the body. Because muscle pain and joint stiffness are often common symptoms associated with fibromyalgia, myofascial release therapy can help improve flexibility and mobility, as well as promote healthy blood and lymphatic circulation.
Acupuncture: Based on ancient Chinese medicine, acupuncture involves placing tiny, sterilized needles directly into the skin to stimulate underlying muscles and tissues to improve musculoskeletal issues. This treatment is based on a theory that your physical health is dependent on healthy energy flow. When energy flow is interrupted, it can lead to pain and inflammation – two of the most common symptoms associated with fibromyalgia. By correcting your energy flow, you can promote healthy musculoskeletal function and reduce pain.
Herbal and Nutritional Therapies: Doyle may also recommend vitamins and natural supplements that can be taken to reduce fibromyalgia pain and inflammation in your body. He can also fabricate a nutritional plan to improve your digestion and help promote healthy weight loss.
Learn More About Roanoke Fibromyalgia Pain Relief
If you are living in the Roanoke, TX, area and are looking for a holistic approach to addressing fibromyalgia, please contact our office today by calling 817-767-5430 to schedule your consultation.
We look forward to meeting you and helping improve your quality of life.