With over 20 years of chiropractic and acupuncture experience, Dr. Cody Doyle has treated over 100,000 patients with a diverse array of conditions and complaints. His original technique gives him the ability to combine multiple alternative treatment modalities into one plan in order to achieve optimum results. At Doyle Chiropractic & Acupuncture, you may be given herbal and nutritional therapies and home exercises, in addition to routine chiropractic care to help you attain your health goals. During your initial consultation, Dr. Doyle will perform a detailed physical examination, listen to your health concerns, and create a plan for alternative treatments personalized to address your unique needs.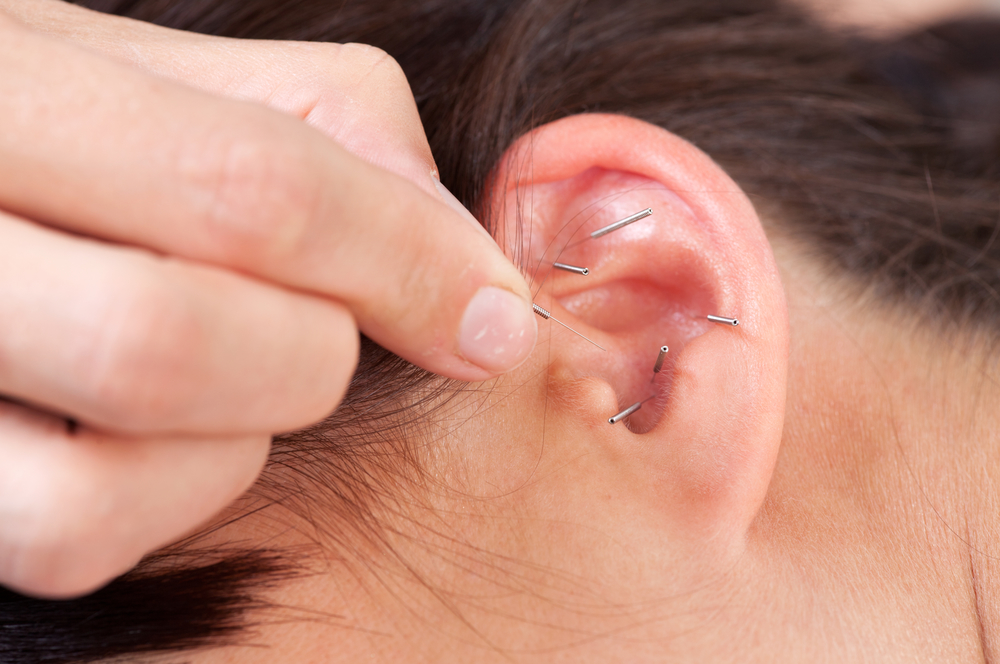 Alternative Treatments We Provide
Your treatment plan could include one or a combination of the following treatments:
Acupuncture: This alternative treatment, founded in traditional Chinese medicine, is used to treat a wide range of conditions. It can treat pain in the upper and lower extremities, neck and back, as well as address a number of musculoskeletal conditions. Dr. Doyle will strategically insert sterilized stainless steel needles in varying lengths into the acupuncture points on the body to stimulate the underlying tissues and muscles.
Chiropractic: Dr. Doyle uses Diversified, Activator, Thompson, or Gonstead chiropractic methods to manipulate and adjust misaligned joints in the musculoskeletal system to improve your overall health. With routine chiropractic care, you can minimize an array of conditions, such as back and neck pain, stress, and allergies.
Myofascial Release Therapy: This treatment improves flexibility and function to your muscles after experiencing trauma, injury, or chronic pain. During this hands-on technique, Dr. Doyle will often combine chiropractic care in combination with myofascial release therapy by applying pressure to the myofascial connective tissue and muscles within your body.
Premodulated Muscle Stimulation: This treatment uses electrical stimulation to reduce muscle spasms, discomfort, and swelling on soft tissue and muscle injuries.
Ultrasound: Therapeutic ultrasound therapy can reduce muscle pain and increase range of motion by delivering deep heat to the underlying impaired muscles and tissues.
Proprioceptive Neuromuscular Facilitation (PNF): This treatment involves a combination of deep stretching exercises to improve flexibility and range of motion that have been inhibited through injury or surgery.
Auriculotherapy: Also known as ear acupuncture, Dr. Doyle will insert small, sterile stainless steel needles into certain musculoskeletal points around your ear.
Nutritional Therapies: Doyle will recommend a personalized nutritional plan to help you feel better, eliminate chronic pain, and reach your weight loss goal. Each plan varies and will be based on the individual's health goals.
Herbal Therapies: In addition to a healthy diet, Dr. Doyle will recommend vitamins and natural supplements to complement your overall treatment plan. For example, a commonly used spice, such as turmeric, can be used for herbal medicinal purposes to assist with inflammation within the body.
Detoxification Programs: Our bodies can be filled with unhealthy toxins known to increase inflammation and contribute to chronic pain, weight gain, fatigue, and a host of other concerns. Dr. Doyle's detoxification program will help you naturally purify your body to help you maintain a healthy lifestyle.
Home Exercise Programs: In addition to routine care in-office, Dr. Doyle will provide you with at-home physical therapy to speed up your recovery and help you reach your health goals.
Dr. Doyle will work with you to develop a customized health plan to establish your treatment and help you achieve your goals. Your overall plan will depend on the specifics of your particular condition, physical examination findings, nutritional status, goals, and your personal preferences.
Call Today to Learn More
Making your appointment at Doyle Chiropractic & Acupuncture is quick, convenient, and easy. Contact us today to schedule your initial consultation with Dr. Doyle. We care for patients from North Fort Worth, including Trophy Club, Grapevine, Southlake, Argyle, Keller, NRH, and Justin.
To reach our Roanoke, TX office, you can contact us online or call (817) 767-5430.
For patients in La Grange, TX, you can contact us here or by calling (979) 968-6400.