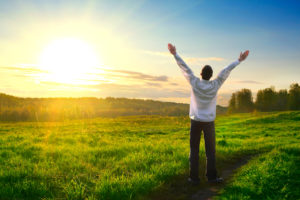 For a long time, many traditional practitioners refused to refer their patients to chiropractors because of a lack of substantial evidence that chiropractic care works. However, more and more research has proven that chiropractic care is one of the most effective solutions for certain conditions.
Dr. Cody Doyle at Doyle Chiropractic and Acupuncture has worked for years to perfect his alternative treatment methods. He uses chiropractic care and other methods to help improve his patients' overall health and life. To schedule an appointment with your Roanoke and Trophy Club chiropractor, contact our friendly staff today at 817-767-5430.
Continue reading to learn more about how chiropractic care works and what it can do for you.
How It Works
The word "chiropractic" comes from the Greek, and it means "done by hand." A chiropractor provides gentle and safe care through hands-on spinal adjustments.
The spine is significant because it is responsible for many things, including:
Walking
Bending
Neck movements
Protecting the central nervous system
The function and coordination of every muscle and organ in the body
Your spine is the means by which the brain gets a message to the rest of your body. When the spine is misaligned, it makes completing everyday tasks much more difficult. This is why spinal manipulation is so important. It treats the root cause of your discomfort and allows your body to heal itself – often removing the need for drugs and surgery.
Benefits of Chiropractic Care
In a recent study of 1,700 people, 1,400 claimed that spinal manipulation improved their life and significantly reduced their pain. Other benefits of chiropractic care include:
Improved range of motion and coordination
Improved nerve communication
Improved posture, physical performance, and joint function
Minimized neck and back pain
Minimized pain in the upper and lower extremities
Reduced stress and anxiety
Reduced allergy symptoms
Reduced headaches
Relief from degenerative and inflammatory arthritis
Relief from chronic and acute pain
Improved quality of life
Another huge benefit is that chiropractic care may help prevent you from needing medication for your pain. NSAIDs can be extremely expensive and extremely dangerous to your overall health. Heart attacks, strokes, stomach ulcers, nausea, and kidney problems are all common side effects of regularly taking pain medications.
Regular appointments with your Roanoke and Trophy Club chiropractor can keep your body communicating and working properly for long-term health.
Will it work for me?
Dr. Doyle recognizes that everyone is unique, so he works with each patient to create a personalized treatment plan. With over 21 years of research and experience, he has created his own drug-free, holistic methods of treatments to help you achieve total wellness. Conditions he treats include:
Back pain
Disc issues
Sciatica
Migraines and headaches
Vertigo
Neck pain
Muscular and nerve problems
Extremity injuries
He combines alternative methods to give each patient customized care. His other treatment methods include:
Acupuncture
Herbal remedies
Massage therapy
Therapeutic exercises
Auriculotherapy
Nutritional planning
Detoxifications programs
Weight loss treatments
If you are struggling with any of these problems, we have a treatment plan for you.
Visit Your Roanoke & Trophy Club Chiropractor
Holistic, alternative treatment methods, like chiropractic care, are becoming increasingly popular because they work without causing other high-risk issues. Dr. Doyle focuses on getting your whole body healthy –  not just treating your symptoms. If you are interested in how our team at Doyle Chiropractic and Acupuncture can help you, give us a call at 817-767-5430.