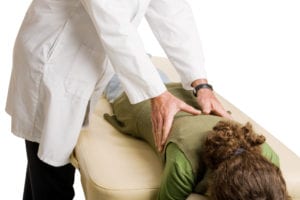 Chronic pain is an exhausting and debilitating condition for many patients, affecting both their personal and professional lives. Even low-level pain can influence work productivity and quality of life. Dr. Doyle provides patients a unique approach to pain management by using alternative medicine. Chiropractic and acupuncture therapies offer patients safe treatment options to manage pain, increase mobility, and lower overall medical costs.
Chiropractic and acupuncture for pain management are available to patients living in or near Justin, Tx at Doyle Chiropractic and Acupuncture's Roanoke office. Call Dr. Cody Doyle at 817-767-5430 or reach our office online here.
Benefits of Chiropractic Care
Benefits you may experience from chiropractic care include:
• Significant improvement in chronic pain symptoms
• Increase in physical activity ability
• Potentially lower cost
• Increases quality of life
• Increases range of motion
• A potential decrease in the need for pain management medications (with physician approval)
• Faster patient recovery times
Chiropractic Care and Chronic Pain Management
Doyle Chiropractic and Acupuncture focuses on the assessment and management of pain symptoms. We will use a systems approach to your case to understand why there is an upset to the natural balance and flow of your body, leading to your chronic and widespread pain. Dr. Doyle treats these conditions related to chronic pain:
• Arthritis
• Back pain or lumbar spinal pain
• Carpal tunnel syndrome
• Fibromyalgia
• Headaches (a migraine, sinus, and cluster)
• Intervertebral disc syndrome
• Joint pain
• Muscle spasms
• Neck pain or cervical spine pain
• Numbness, weakness, and tingling
• Pain from digestive issues
• Pinched nerves
• Radiating pain
• Sciatic nerve pain
• Scoliosis
• Sports injuries
• Tarsal tunnel syndrome
• Tendinitis
• Thoracic outlet syndrome
• Thoracic spine pain
• Upper and lower extremity pain and dysfunction
Using the Chiropractor to Ease Your Pain
Our goal is to offer alternative treatments to relieve chronic pain, whether acute or moderate. Not all pain conditions can be cured, even with surgery, but we use several methods to help patients find relief. Pain management is accomplished by using any combination of more than 100 techniques to manipulate muscles, joints, and the spine with several degrees of force called adjustments. We concentrate on the body's relationship between function and structure to minimize pain and restore function to the patient.
When to Call the Chiropractor
You should call Dr. Doyle when you are unable to manage your pain at home, and the symptoms become worse or if you're interested in exploring non-pharmaceutical treatment options. A prompt diagnosis and treatment options are essential to your recovery and wellbeing. Dr. Doyle will evaluate your medical history and risk factors to create a specialized plan of treatment therapies, designed to offer you relief from your pain symptoms.
Will Acupuncture Help?
Used by over 14 million Americans, acupuncture is known to be a highly effective form of pain management. In some cases, it is more efficient than pain-relieving drugs or surgery. Acupuncture is one of the oldest healing arts in the world. This ancient Chinese practice stimulates nerves and trigger-points in the body while easing pressure on painful areas. The body's sensation of pain is suppressed as the stimulated nerves release endorphins. Acupuncture therapy can reduce pain, inflammation, stiffness, and muscle spasms, among other things.
Contact Us
Combining chiropractic care and acupuncture therapy can alleviate symptoms of chronic pain. Contact Dr. Doyle today at 817-767-5430 for a consultation at our Roanoke office near Justin, TX or contact us online anytime.