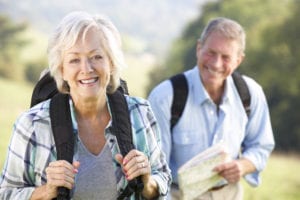 For most people, a chiropractor is associated only with neck and back pains, but did you know they can also treat allergies, stress and anxiety, and weight loss? At Doyle Chiropractic & Acupuncture, Dr. Cody Doyle has been successfully treating patients with these conditions through a variety of holistic, non-invasive methods for over 20 years.
To see how Dr. Doyle can help you, contact us online anytime or call our office at 817-767-5430 to set up a one-on-one consultation today at our office.
Allergies
A misaligned neck causes a disruption in communication between the spine and the central nervous system. In turn, this causes an imbalance which results in allergies. Symptoms of allergies include:
Runny, stuffy, or itchy nose
Watery or itchy eyes
Chronic or acute congestion
Post-nasal drip
Coughing
Fatigue
Headache
Sore throat
Excess mucus
If you are suffering from one or more of these symptoms, chiropractic care and acupuncture can help reduce these symptoms and strengthen your immune system.
Dr. Doyle can perform a spinal adjustment to realign your neck, repairing the communication between the spine and central nervous system. In addition to musculoskeletal manipulation, acupuncture focuses on specific pressure points that run along meridians in the body. By inserting hair-thin needles through the skin, brain chemicals that correct imbalances are released.
Stress and Anxiety
Stress and anxiety can be caused by any number of things and can affect your body in many ways. Symptoms of stress and anxiety include:
Being easily agitated
Feeling overwhelmed
Having difficulty relaxing
Low self-esteem
Low energy
Headaches
Stomach aches
Chest pains
Racing thoughts
Inability to focus
Being pessimistic
Rather than just treating the symptoms, Dr. Doyle's goal is to fix the issue to improve your overall health. Through holistic methods and a personalized treatment plan, Dr. Doyle will help find the areas of your life that are causing stress and the ways those things are affecting your body.
Chiropractic care and acupuncture can improve your lifestyle by realigning your spine, reducing tight muscles, improving your musculoskeletal and nervous systems, and boosting your body's natural ability to heal.
Weight Loss
There are three methods Dr. Doyle will use to help you on your weight loss journey:
Chiropractic care- With a misaligned back, it can be exceedingly difficult to get up and exercise. Figuring out the source of the problem and using musculoskeletal manipulation to fix it will be our top priority to get you back on the walking trails.
Nutritional therapy- To help this process, Dr. Doyle may recommend adding or removing certain foods for your diet.
Auriculotherapy- Placing two acupuncture needles in specific areas around your ear will help curb your appetite by making you feel full faster. These needles stay in place for two to three weeks and continue working for two to three more months. Other benefits of auriculotherapy include:

Strengthening the willpower
Decreasing addictive behaviors
Reducing stress and anxiety
Speeding up the metabolism
If you are struggling with weight loss, our team at Doyle Chiropractic & Acupuncture are eager to walk with you through your weight loss journey to a healthier lifestyle.
Make an Appointment Today
Chiropractic care is more than just relief from back and neck pain, it's about helping you live a healthy lifestyle through holistic methods. If you need relief from allergies, a plan for reducing stress and anxiety, or someone to help you reach your weight loss goals, call our Trophy Club, TX office today at (817) 767-5430.