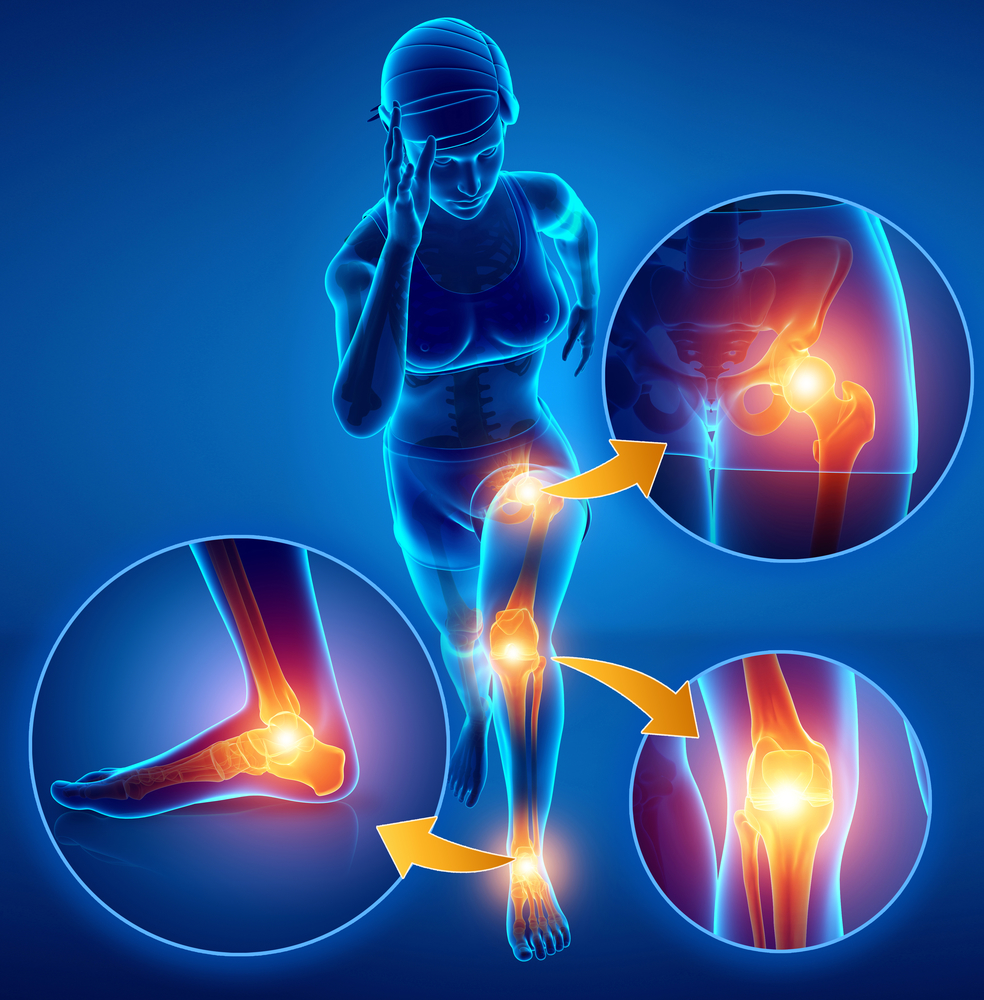 Conditions in the lower extremities typically involve the soft and hard tissues in your hips, knees, and ankles. Pain is often a result of natural wear and tear, injury, or overuse. However, it can also occur from inflammatory or degenerative arthritis and lower back pain. During your consultation, Dr. Doyle will perform a thorough evaluation to determine the root of the cause in order to better treat your side effects. Pain in the lower extremities can cause you to overcompensate to your healthier side, which can lead to uneven weight distributions and changes in your gait. Over time, this can cause increased pain and other conditions, such as plantar fasciitis. At Doyle Chiropractic & Acupuncture, we offer chiropractic and therapeutic treatments to alleviate your discomfort.
Hip Conditions
The hips are one of the most important joints in the body. This large ball and socket joint is responsible for weight bearing and provides the ability to walk, run, jump, and sit. Hip pain manifests itself in different ways. It can be localized to the outside surface or deep within the joint, and it can even radiate through your pelvis and down your leg. Symptoms generally include sharp, dull, or throbbing pain, in addition to numbness and a burning and tingling sensation. Common hip conditions we treat include:
Bursitis: Pain or burning sensation on the outside of the hip, especially when lying on it
Sciatica: Pinched nerve in the lower back that rotates town the buttocks and through the hips and legs
Arthritis: Stiff and inflamed joints caused by loss of cartilage
Hip Strains: Inflammation within the psoas, adductor, and other surrounding muscles can occur from overuse, injury, or improper form.
Snapping Hip Syndrome: Clicking or popping sound when stretching, walking, or standing up.
Knee Conditions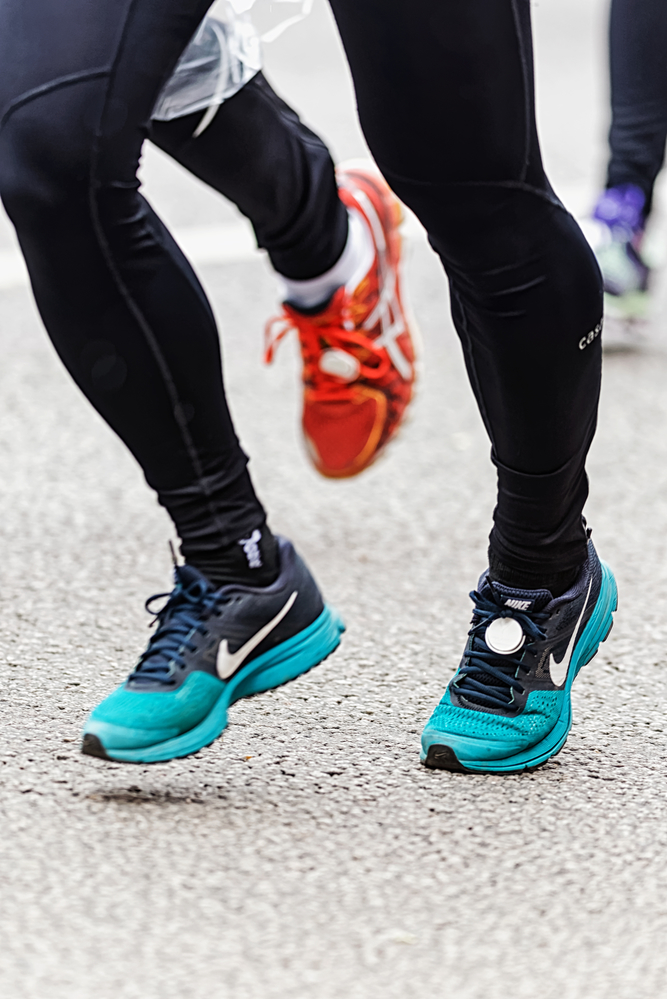 Your knee is the largest hinge joint in the body held in place with key muscles, tendons, ligaments, and cartilage. Because it also bears a great deal of weight, it is one of the first joints to be injured. Knee pain is typically the result of improper form during squatting and weight lifting, poor arch support, trauma, and overuse. However, knee pain can also be a result of an issue in the hips or ankles. Symptoms can include pain, joint stiffness, popping sound, muscle weakness, and swelling. Common knee conditions we treat include:
Bursitis: Pain on either side of the knee
Runner's Knee: Front and outside knee pain when running, kneeling, squatting, or jumping
Tendonitis: Inflamed and tender tendons and ligaments within the knee
Degenerative Arthritis: Cartilage degeneration within the knee joints
ACL, MCL, or Meniscus Strain: Pain on the inside, outside, and back of knee when rotating the knee
Osgood-Schlatters Disease: Swelling and pain to the front of knee due to additional bone growth
Ankle Conditions
The most common ankle condition is a basic sprain. When this occurs, the muscles, tendons, and ligaments within your ankle and foot become massively bruised and inflamed. Ankle pain can also occur from hip and knee disorders, arthritis, gait changes, ill-fitting shoes, and overuse. In addition to sprains, below are the common ankle conditions we can treat:
Shin Splints: Pain in the front or lower leg that radiates through your ankle and foot.
Achilles Tendonitis: Pain along the back of your ankle and heel bone due to an inflamed Achilles tendon. If left untreated, it can lead to heel spurs.
Plantar Fasciitis: Sharp, stabbing pain in the bottom of the foot near your heel.
Heel Spur: Painful excess bony growths on the heel bone and arch of the foot that can occur from untreated plantar fasciitis and Achilles tendonitis.
Are You Experiencing Lower Extremities Pain?
Contact Doyle Chiropractic & Acupuncture today to schedule a consultation with Dr. Doyle to learn more about the hip, knee, and ankle conditions we treat. We care for patients from North Fort Worth, including Trophy Club, Grapevine, Southlake, Argyle, Keller, NRH, and Justin.
To reach our Roanoke, TX office, you can contact us online or call (817) 767-5430.