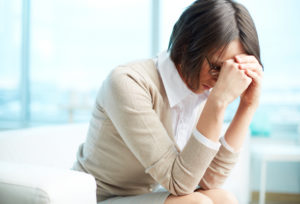 According to the Centers for Disease Control and Prevention, nearly 70 million Americans lived with chronic pain in 2016. If you are one of the millions of people in America suffering from chronic pain, life can feel hopeless. Most likely you've been to multiple doctors and have tried several treatments only to be disappointed. Today, we want to give you some hope.
One of the best pieces of advice we can give you is to visit Dr. Cody Doyle at Doyle Chiropractic and Acupuncture near Justin. He uses alternative methods, such as myofascial release therapy and acupuncture, to treat chronic pain and other health conditions.
While this is a great long-term solution for pain control, here are 4 things you can try at home to help mitigate the pain:
1. Nutrition
On days when you wake up in pain, getting out of bed can seem impossible. And if you aren't getting out of bed, you probably aren't staying hydrated or eating properly– both of which might be contributing to your pain.
Studies have shown that dehydration can amplify your pain. So, make sure you are drinking at least 64 ounces of water a day. Buy yourself a giant water bottle or two and keep them next to your bed so you only have to get up once or twice to refill.
Ask yourself this question: What have I eaten today? If the answer is nothing, your pain is probably amplified by fatigue, irritability, and anxiety. Even without chronic pain, that's a bad combination. If all you've eaten today is a donut or bag of chips, try eating some fruit, nuts, or vegetables. Your body needs nutritious food for energy to combat your pain.
2. Exercise
If you don't exercise, your muscles lose their strength and cause more distress. When you begin exercising, start slow, listen to your body, and gradually work your way up. What begins as a five-minute walk down the street could eventually become a thirty-minute walk around the neighborhood.
Several studies have proven that exercise reduces chronic pain, increases nerve function, and helps relieve stress and anxiety. If you don't know where to start, or what type of exercise would benefit you most, Dr. Doyle can create a plan that's right for you.
3. Relaxation
Meditation, deep breathing, and a variety of other mind-body practices have been proven to enhance your overall health by calming your nervous system and regulating blood pressure. Find what fits your lifestyle and see how it affects your symptoms. Pair these relaxing practices with yoga or tai chi to cross exercise and relaxation off your to-do list!
4. Heating Pad/ Ice Pack
Depending on your pain, one or both of these options could be helpful. Use a heating pad or take a warm bath if your muscles are tense. The heat will increase blood flow to that area and cause your muscles to relax. If you have swelling, an ice pack can reduce the inflammation. It can also numb any pain in a specific area.
Learn How Dr. Doyle Can Help You
If you need help managing your chronic pain, chiropractic care is one of the best solutions. People from all over Texas come to Dr. Doyle for chiropractic care because of his expertise and success. Whether you have chronic neck and back pain, headaches or migraines, struggle with stress or anxiety, or are trying to lose weight, he can assist you on your journey to success.  Visit our Roanoke and Justin chiropractic and acupuncture office to discover how he can meet your individual needs. Call 817-767-5430 to schedule your appointment.