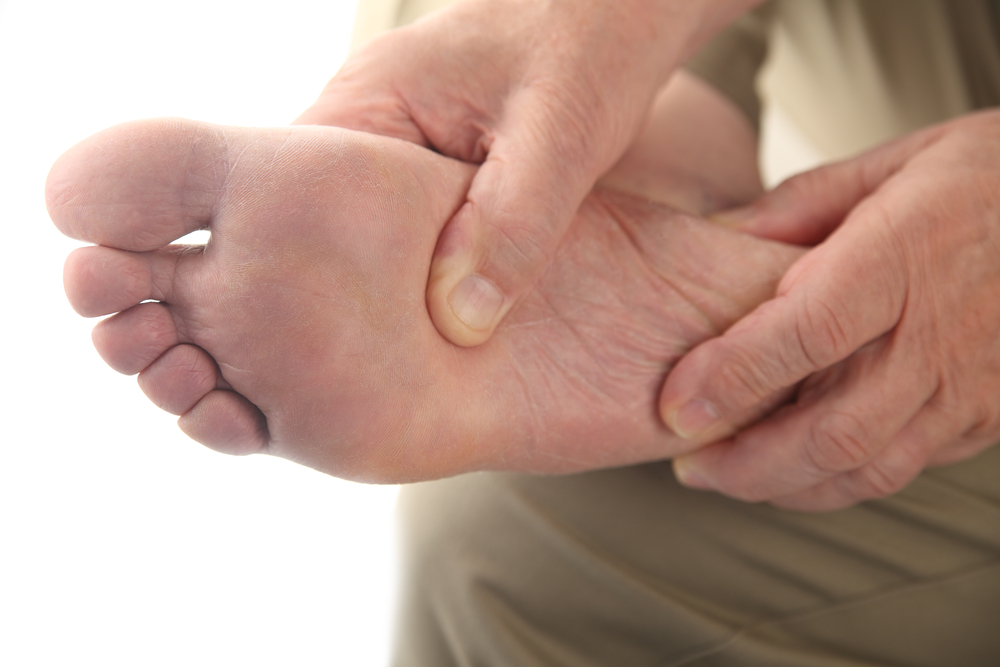 Plantar fasciitis is a type of heel pain that affects the plantar fascia, the flat ligaments in the bottom of your foot. This band of tissue connects your heel bone and toes in addition to supporting the arch of your foot. Because it acts as a shock absorber, excessive exercising, repetitive stretching, and overuse can cause irritation and inflammation. In some cases, small tears can develop within the plantar fascia. When it becomes inflamed, you may experience muscle weakness and sharp/stabbing pain on your heel when standing or walking. At Doyle Chiropractic & Acupuncture, Dr. Cody Doyle will provide therapeutic and rehabilitation treatments to restore you back to good health.
Signs and Symptoms
Plantar fasciitis typically triggers sharp, stabbing, or intense pain in the bottom of your foot near your heel followed by stiffness. Pain and stiffness are generally worse first thing in the morning after your first steps, but will begin to subside after taking additional steps. You may experience increased pain when climbing stairs, after exercising, or after standing or sitting for long periods of time. If left untreated, it can lead to heel spurs, chronic foot and ankle pain, lower extremities pain, and back issues.
Although anyone can develop plantar fasciitis, certain factors can increase your chances, such as:
Age (typically diagnosed in patients 40 to 60 years old)
Long-distance running
Ballet dancing
Aerobic exercises
Repetitive jumping
High arches or flat footedness
Improper gait or training techniques
Standing on hard surfaces for extended periods
Treating Plantar Fasciitis
Dr. Doyle provides a variety of therapeutic treatment methods that can get you back to restored health. During your consultation, he will perform a series of tests and x-rays to determine the extent of damage and severity of your diagnosis. He will also check your spine, watch you walk, and review your past and current medical conditions to better understand how your injury occurred. By diagnosing the root of the issue, this will prevent re-injury in the future.
Dr. Doyle believes in addressing a condition from multiple angles, therefore no single treatment is preferred over another. What works for one patient, may not be as beneficial for another. The first step will be implementing the REST method (Rest, Ice, Compression, and Elevation). In addition, a specialized foot brace found at your local drugstore along with physical therapy exercises may also be recommended.
For more severe cases, Dr. Doyle can also provide acupuncture and myofascial release therapy to reduce inflammation within your muscles and surrounding soft tissues. In cases where your plantar fasciitis is a result of hip and lower back misalignment, Dr. Doyle will provide chiropractic adjustments to move your joints back into proper position and improve your gait.
Do You Have Heel Pain?
If you are experiencing intense heel pain that is inhibiting your range of motion and daily activities, contact Doyle Chiropractic & Acupuncture today to schedule a consultation with Dr. Doyle. We care for patients from North Fort Worth, including Trophy Club, Grapevine, Southlake, Argyle, Keller, NRH, and Justin.
To reach our Roanoke, TX office, you can contact us online or call (817) 767-5430.