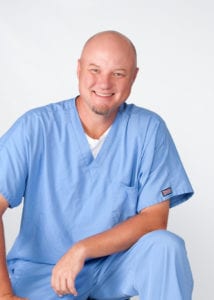 Born in Fort Worth, TX and raised in North Richland Hills, TX, Dr. Cody Doyle graduated from Richland High School and attended the University of Texas at Arlington, where he played college golf. He attended Texas Chiropractic College in Pasadena, TX and has been practicing chiropractic and acupuncture therapies since graduating and opening his North Richland Hills practice in 1996. Dr. Doyle looks forward to serving patients in Roanoke, Keller, Southlake, Trophy Club and surrounding areas.
Dr. Doyle's Unique Approach to Treatment
With over 21 years of experience, Dr. Doyle has devoted his entire career to researching and exploring alternative medicine and modalities. He has an intense curiosity for discovering successful treatment protocols and then combining the most effective elements to better serve his patients. When administering care, he may combine a number of treatment methods to help patients improve their health and achieve desirable results. He will work diligently with you to find the most effective treatment methods for your condition.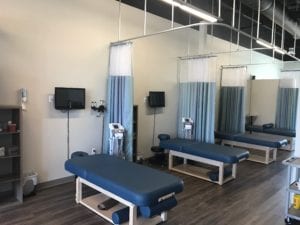 With an insatiable hunger for knowledge on the latest techniques in alternative medicine, Dr. Doyle's research has lead to the development of his own unique brand of treatment. He has come to realize that certain pain patterns respond extremely well to a combination of chiropractic, acupuncture, and herbal medicine, while others are best treated with chiropractic and home exercises. In addition, some types of migraine headaches may respond well to acupuncture, while others require auriculotherapy and chiropractic for best results. Dr. Doyle will work diligently to locate the right treatment method in order to help you avoid the side effects associated with long-term use of pain medications, steroidal and non steroidal anti-inflammatory medications, and surgeries.
Popular Treatment Methods
Because each condition is unique, treatment plans will be custom-tailored to the patients' specific needs and requirements. Dr. Doyle takes a comprehensive approach to formatting patient care. A treatment protocol could utilize any one or a combination of the following methods:
Chiropractic (Diversified, Activator, Thompson, or Gonstead methods)
Herbal remedies
Massage therapy
Therapeutic exercises
Aurculotherapy
Nutritional planning and detoxifications programs
Dr. Doyle is passionate about helping patients achieve, restore, and maintain health and quality of life with alternative heath care. He comes from a family of tremendous chiropractors, all of who practiced in the Fort Worth area. He currently lives in Roanoke, TX with his beautiful and amazing wife, Laura. They are active members of Gateway Church and are involved in several community service organizations.
Meet the Doctor
Give Dr. Doyle the opportunity to serve you and your family. To meet him and learn more about Doyle Chiropractic & Acupuncture and the treatments we offer, contact our office today to schedule your consultation. We care for patients from North Fort Worth, including Trophy Club, Grapevine, Southlake, Argyle, Keller, NRH, and Justin.
To reach our Roanoke, TX 76262 office, you can contact us online or call (817) 767-5430.
Office Hours
Monday 8a-12p & 2p-6p
Tuesday 8a-12p
Wednesday 8a-12p & 2p-6p
Thursday 8a-12p
Friday 8a-12p
Saturday Closed
Sunday Closed